About Us
Our mission is to make relaxing a priority.
Body - Remedial Massage treatments & course coming soon.
Soul - Corporate & Hens Day Yoga Packages.
&Relax Retail Therapy - gift yourself or your friends.
We know that life can get pretty full on sometimes, and when it does, it is important that we know how to deal with it. We have all got a variety of different things that we have to manage; study, family, work and our personal lives. When these pressures are being thrown our way, relaxation is an effective tool for looking after our health, both physical and mental. We all need that little reminder to take the time to relax.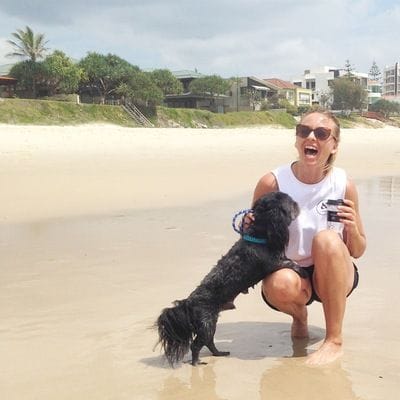 Our Founder
Jeanette Proctor
The inspiration to create And Relax arose from many different life events that lead Jeanette to study Remedial Massage and to become a Yoga teacher.
Growing up Jeanette was a chronic asthmatic and relied heavily on medications. Her mum passed away from cancer when she was 21 and she decided that it was time to leave Tasmania and start to explore. In 2009 she found herself in Brisbane where she studied Remedial Massage and as soon as she finished her course she started working for a company who worked with the NRL, where she massaged the players. Jeanette reluctantly started practicing yoga in a hope that it would assist in her recovery from an ankle reconstruction from her basketball playing days. In 2011 she then travelled to India and gained her Yoga certificate.
In late 2016, Jeanette moved to the Gold Coast, Australia for a sea change. This is where the Retail Therapy of And Relax Co. was born. From growing up listening to her mum sew from 5am-7am every morning, making sporting uniforms for the local basketball teams; creating an Active Wear label was a no brainer for Jeanette. What better way to keep the memory of her mum alive.
Jeanette designs each item of clothing herself and her original hand drawn art is sublimated onto the garments. You can trust that a lot of thought and love has gone into each piece of clothing and quality is always of the highest class.
Play, Create & Relax.
You can find Jeanette from Monday - Saturday in her Mermaid Beach Massage Studio. Simply book online to secure your spot.